Top Reasons to Buy a Used Car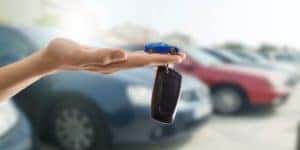 Before buying a vehicle, you'll be faced with a common but tough decision: Should you buy brand new, or opt for a used car?
While the advantages to buying new are clear cut, the many unique benefits of buying used cars are less known. Here are a few of the top reasons buying a previously owned vehicle might just be perfect for you.
Why Buy Used?
 

You'll encounter greater variety.

One of the best reasons to buy used is because you won't be limited to a single manufacturer, or confined to the last couple of years' models. Used cars usually provide customers a better overall selection.

 

You can stretch your dollar.

Most of the time, used cars cost a fraction of their original sticker price. This means you may have an easier time affording premium trim levels and top-of-the-line features.

 

Your investment will depreciate less.

At the end of the day, you're going to get greater value. When you buy a brand-new car,

the first year's depreciation can be upwards of a staggering 28%

. The depreciation rate of used cars is significantly lower. 

 

You can consider CPO programs.

When a vehicle is in a certified pre-owned program it's been carefully inspected by factory-trained mechanics for quality and reliability. CPO vehicles offer cost savings and often come with robust manufacturer-backed warranties as well.

 

You'll be able to save money.

It's not just that the sale price is lower. You'll also save money on insurance premiums, which are mostly based on the value of the car. And much of the time, registration fees are lower.
Used Car Dealership Options Near Birmingham, AL
Ready to learn more about the advantages of buying used? We'd love to show you our inventory, talk about CPO options, and take you out for a test drive. Need your current car serviced while you shop for your next? Stop by our service center and make sure to check out our excellent service and parts coupons.